Custom-Made & Standard Size Shade Sails
Here's just a few reasons to choose us for your high quality custom-made Shade Sails…
Custom-Made in our purpose built factory.

Fabricated using cloth specifically designed for Shade Sails

Instant Online Pricing
All individually made - not mass produced

Worlds Number 1 supplier of online custom made Shade Sails

High-Quality sails that shade
Still the first & best custom shade sails online

You'll save as our online pricing INCLUDES shipping

Over 50 years combined experience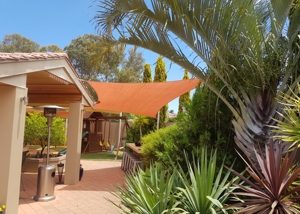 Our webbing edged Shade sails are produced by Shade Sails online in a huge range of standard shade sail sizes and shapes in both imperial and metric sizes. Each standard size shade sail is individually fabricated upon order, they are not mass produced.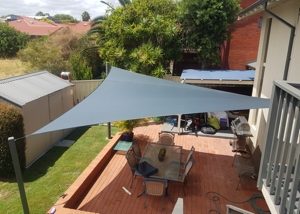 Only the highest grade materials are used in the construction of our shade sails. Premium high grade quality shade cloth is used for the canopy. This shade sail cloth fabric provides up to 96% UV protection whilst having the capacity to breathe to allow hot air to flow out.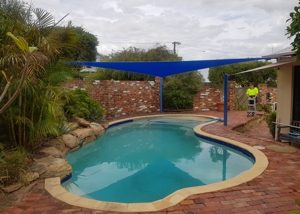 Shade Sails Online specialise in providing a custom made shade sails fabrication service.  Additionally we also offer a range of shade sail fittings.  We can also provide assistance with large, unusual or multiple Shade Sail projects.
Choose Your Next Step…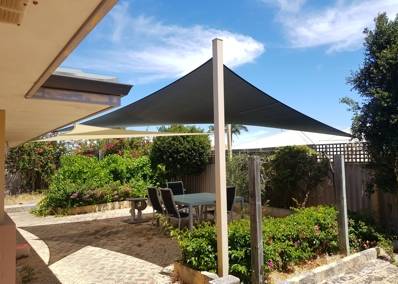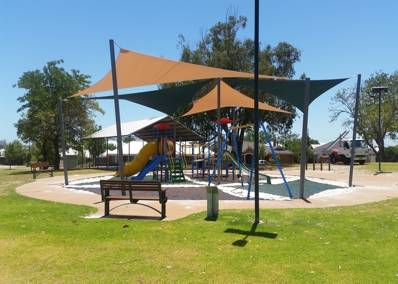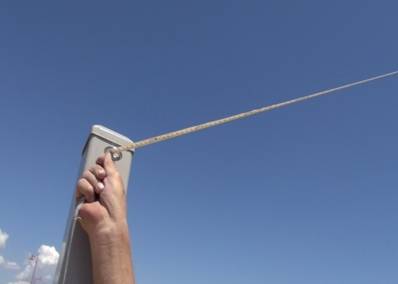 Excellent service throughout. Great quality product.
Hi all, we are extremely happy with our sail. It is positioned perfectly to block out the afternoon sun and as it is going to be 34 today we will enjoy it. We live in Tassie and couldn't get one made here as our measurements were unique, but it was so easy from you guys. Thanks heaps.
The time from order to delivery was very fast – less than a week! The shade sail shows good quality workmanship and fits as expected. I've already recommended you to a few other people, and when this shade eventually needs replacing I'll be coming back to you again!
Shade looks good, and is well made.